Grant Support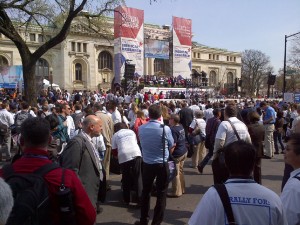 Grants and Scholarships
The Foundation presently provides scholarship support to freshmen students in the College of Natural and Agricultural Sciences at the University of California, Riverside so that they may participate in a summer research program.  In addition The Foundation provides grant support for a basic science research fellowship through the American Association for Cancer Research, and support for a Young Investigator Award in translational medicine from the American Society of Clinical Oncology.  We also provide start-up funding for  new faculty in the College of Natural Sciences and Mathematics at California State University, Long Beach.  The Foundation also supports a cervical cancer screening and treatment program in Rwanda, managed by Partners In Health, as well as providing, through the Community Resource Center, food access, shelter and security to homeless and other disadvantaged persons in our community.  Finally, The Foundation provides funds for environmental stewardship of the San Elijo Lagoon through the San Elijo Lagoon Conservancy.
Once completed, procedures for submitting grant proposals and annual reports will be available from this site.
Requests for Grant Proposals
The Leonard Family Foundation is developing a request-for-proposal process for the solicitation, receipt, review and approval of requests for a limited number of competitive grants.
Annual Reports
It is anticipated that some grants will be renewable, with yearly continuations of awarded grants contingent on receipt of an Annual Report due immediately following the anniversary of the award date.  Annual reports will contain a written description of how the funds were used, the goals accomplished and a description of the goals for the next 12 months.  Goals should be specific, measurable and time dependent.